Berry Crisp is so much better when it has an Oatmeal Cookie Crumble on top! This simple berry crisp recipe is full of delicious berry flavor and topped with a crumble that's actually an oatmeal cookie. It's a cookie cobbler recipe!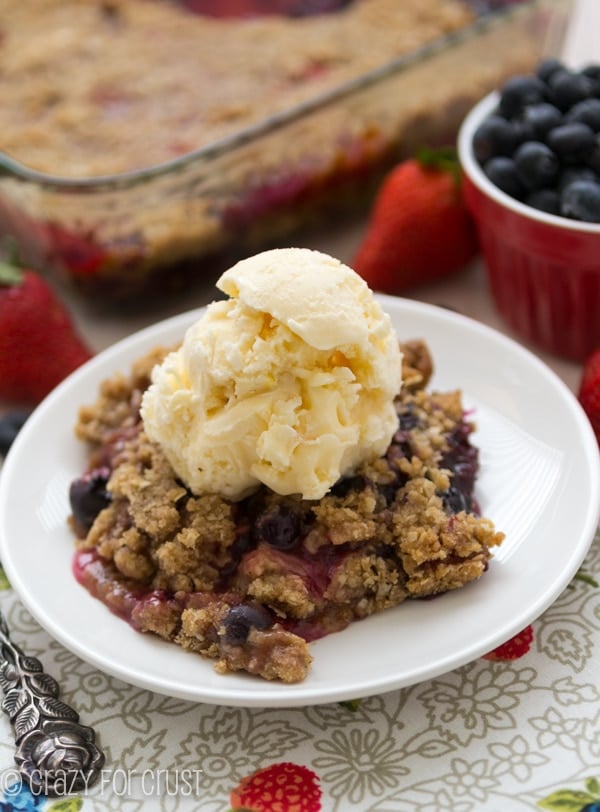 The title of this post is sure a mouthful, isn't it? I originally posted this recipe back in 2014 when I knew nothing about SEO or naming recipes because that one is surely not something someone is going to search for. They'll search for berry cobbler, yes, or berry crisp or berry crumble. But no one is going to search for Oatmeal Cookie Crumble let alone "Berry Crisp with Oatmeal Cookie Crumble."
Ah, the things we learn as we do our jobs, right?
Regardless of what we call this recipe, let's call it amazingly delicious. It's a berry crisp recipe that has a giant oatmeal cookie as the crumble topping. You don't get better than that!
I still remember when I developed this recipe. I'd just made oatmeal cookies when I started wondering about crisp and crumble recipes and realizing that so many of them called for oats. Oats, to me, signify oatmeal cookies…and this beautiful mash-up recipe was born.
My Berry Crisp recipe uses fresh or frozen mixed berries and is topped with an oatmeal cookie crumble topping. This is the perfect summer crisp recipe!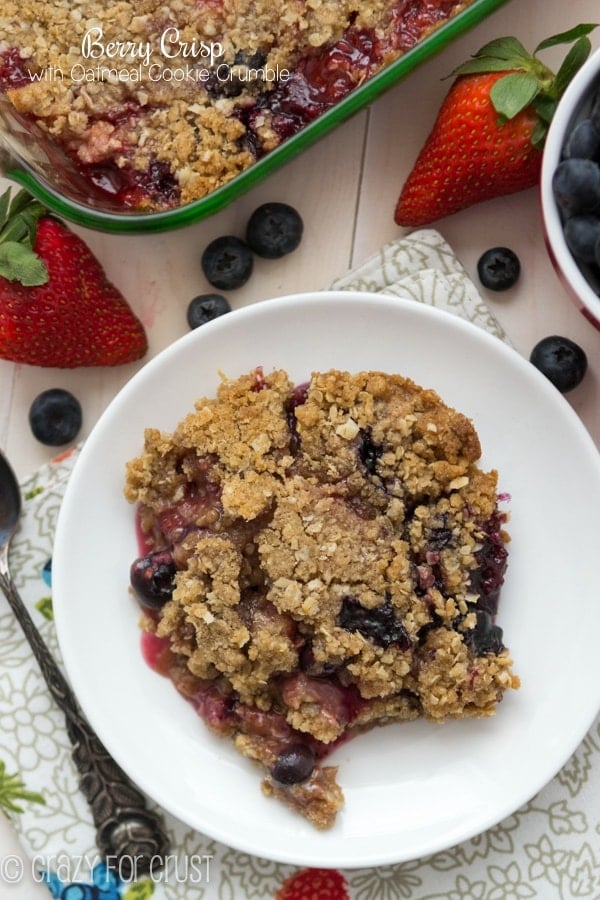 This isn't the first time I made a crumble either: back in the day I was all about making crumble recipes for topping pies and bars. Even before I shared my all-purpose crumble topping recipe I was making things like Zucchini Pie Bars and Pear Pie Bars, all with a similar crumb on top.
I love how easy and versatile this simple berry crisp recipe is. There are so many ways to change it up to fit what fruit you have on hand or like to eat.
The post Berry Crisp with Oatmeal Cookie Crumble appeared first on Crazy for Crust.