Homemade Strawberry Lemonade is sweet, tart, and perfectly refreshing. Just add vodka for a delicious summertime cocktail!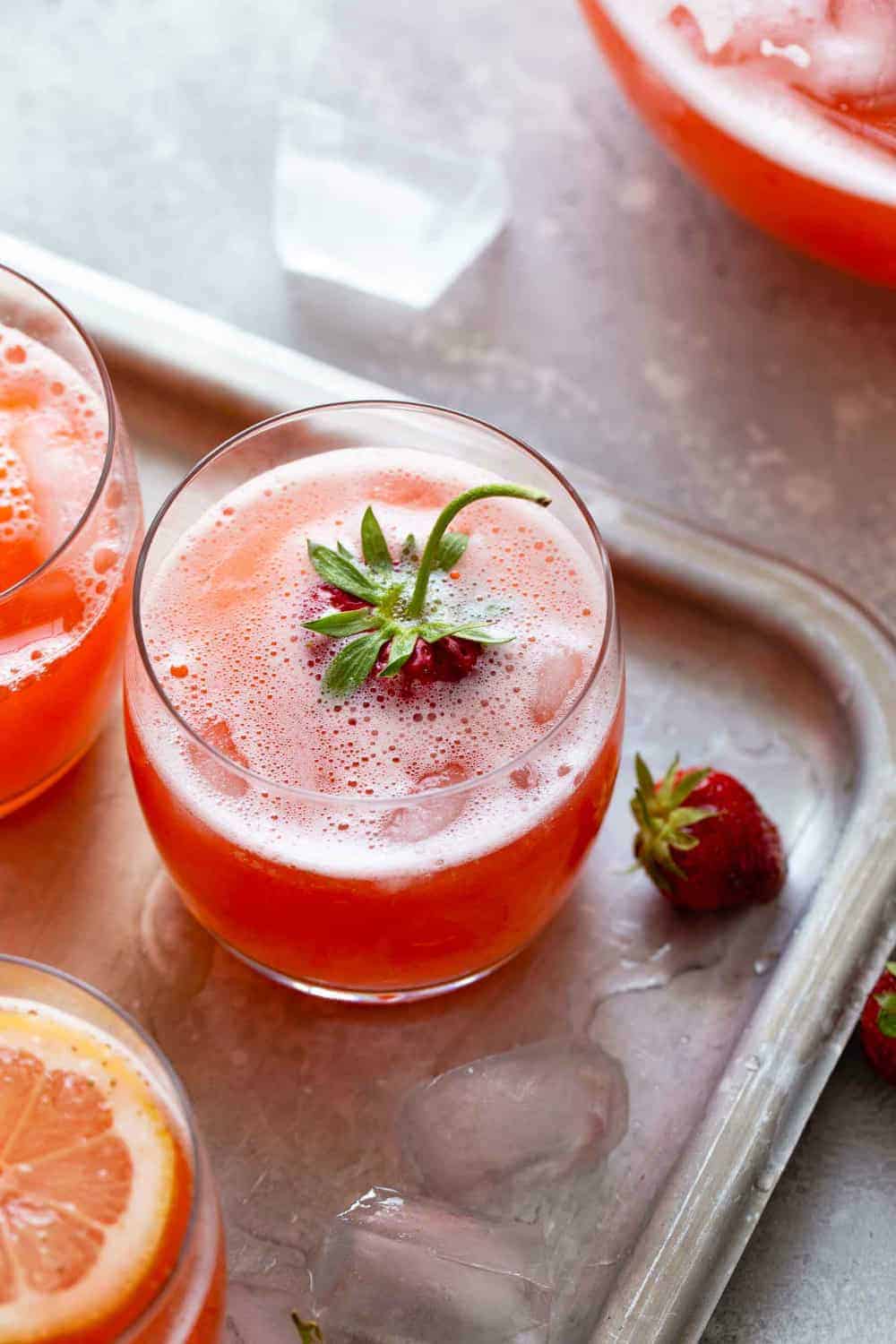 One of my very favorite things about summer is strawberry season.
Our local market sells the sweetest, juiciest, locally grown berries, but this year, my step-mom wanted to take Elle strawberry picking for the first time.
So we loaded up the babe and our rain boots and headed to a small farm about a half hour away from home.
It had been raining for weeks at that point, so we weren't really sure what to expect, but the sweetest farmer escorted us to a spot that was free of mud puddles – which highly disappointed Elle, but was full of ripe strawberries just waiting to be picked.
The post Homemade Strawberry Lemonade appeared first on My Baking Addiction.