If you're looking for something fun for summer look no further! This free printable Summer Bucket List is perfect for foodies and ice cream lovers. It's an easy summer bucket list for families to do together and perfect when paired with ice cream.
This post is sponsored by Mirum. All opinions are my own.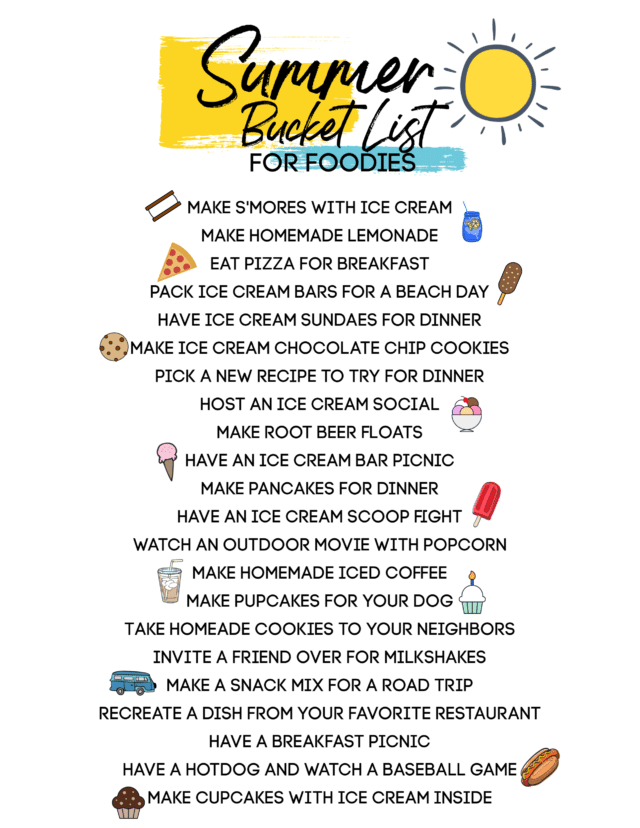 I'll never forget walking downtown and getting ice cream during the summer when I was young. First we'd go as a family and as I got older I'd go with friends and it was always an event I looked forward too.
In fact, the only reason I didn't hate camping as a kid was because we'd go to the campground store and get ice cream and snacks. Ice cream can make even camping better!
Every year I have all sorts of goals for the summer. This year I decided to compile them all into one fun Summer Bucket List! This list is geared towards my favorite kind of people: foodies and ice cream lovers, just like me and my family.
All of these ideas are fun and simple and can be done super inexpensively, especially when you stock up on ice cream from Breyers, Magnum and Ben & Jerry's from Albertsons.
This FREE printable Summer Bucket List for foodies and ice cream lovers is the perfect family fun this summer!
The post Summer Bucket List for foodies appeared first on Crazy for Crust.