Tiramisu Brownies combine a cakey brownie base, spongy ladyfinger cookies, strong coffee and creamy mascarpone for a portable bar version of everyone's favorite classic Italian dessert.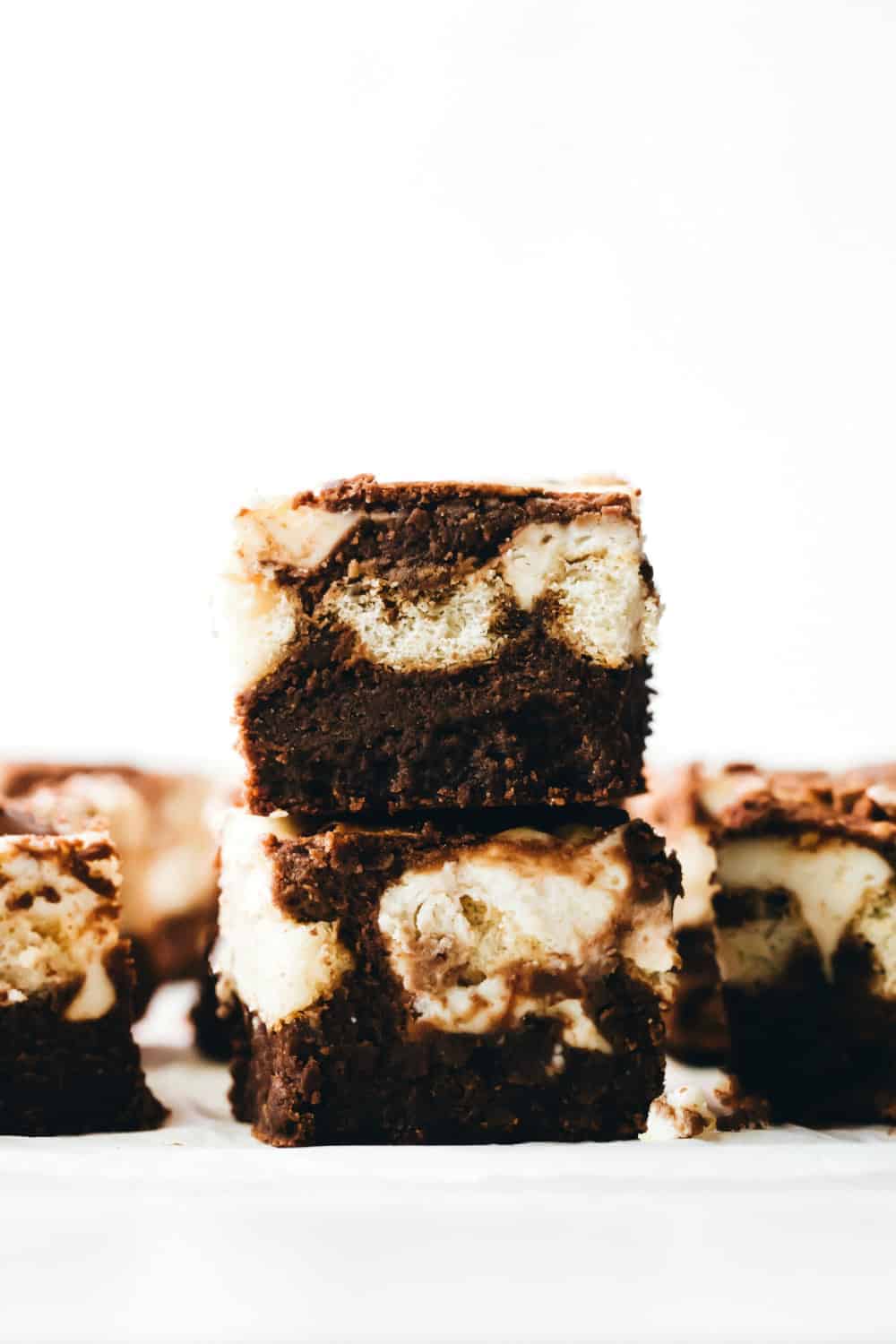 Last week I got a text from my friend Erin asking if I'd like to join her for a weight training class.
In true Jamie fashion, I proceeded to ask her no less than 152 questions about the class. Everything from the location and class size, down to the overall temperature of said class, was covered before I agreed to join her.
You see, I'm not much into group exercise. I think that ship sailed when I was in high school and tried to take a step aerobics class at a local gym.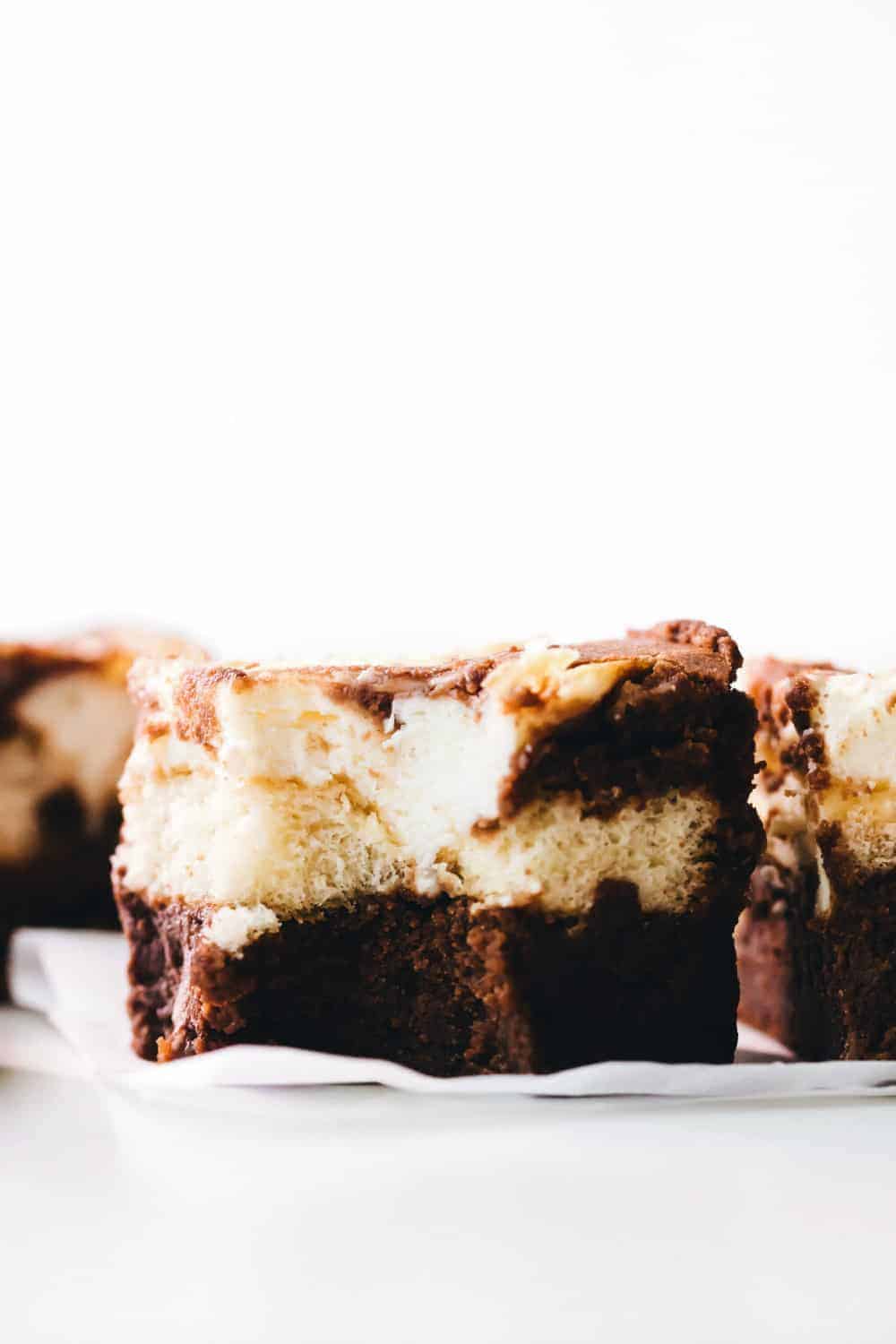 Let's just say I missed the step, causing my little step tower to crumble under my feet and I fell straight on my butt.
As of last week, my exercise routine consisted of two days of Pilates and very sporadic rides on my Peloton bike.
After attending this weight training class, I could barely walk the two days following because my butt was so sore.

Like, it was so bad I popped a couple of Advil TWICE in one day, and I am not a medicine taker.
But I totally made it through the entire class and even signed up for the whole month of June. I'll keep you posted.
It might not be January, but I'm always up for trying a new routine. Who knows, another class like that and I may replace my high school trauma with a whole new nightmare.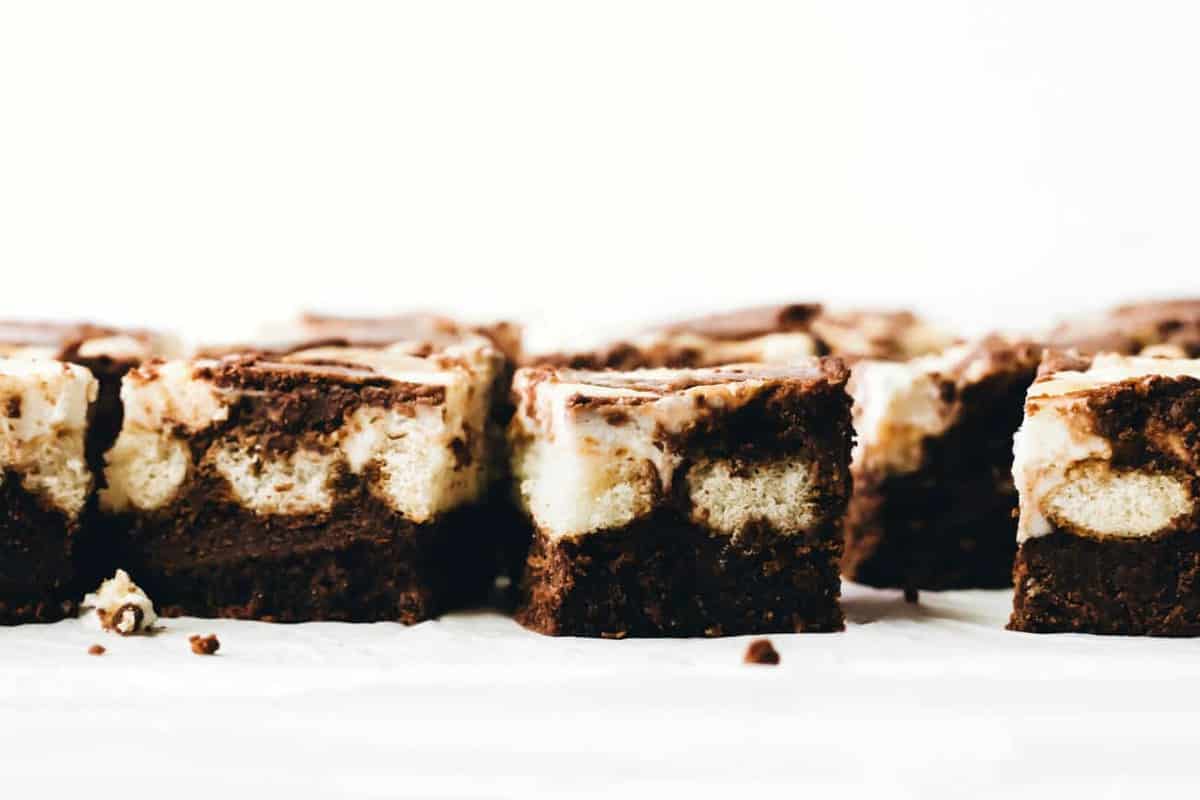 In the meantime, I'll be over here trying not to eat the calories I burned in Tiramisu Brownies, but trust, I'll be tempted.
Tiramisu is up there with my favorite desserts. It's not quite cheesecake level, but since it's got that pudding-y texture, with lots of coffee flavor, you know I'm a fan.
You might be wondering if combining brownie batter and lady fingers works. It SO works, guys.
Add in that delectable Tiramisu creamy, coffee goodness, and these brownies are something truly special.
The post Tiramisu Brownies appeared first on My Baking Addiction.